Africa is known as a continent with rich natural resources but it was known as a poor continent too. The recent growth of economic includes expansion in commodities sales, manufacturing, and also services. There are several causes why Africa is considered poor continents like the colonization of Europe, instability economic and social situation, and many others.
However, Africa now has changed into a promising continent to invest in. There are many foreign investors putting their investments in Africa. Hence, Africa is named to be the world economic engine in the future. The economy in Africa was actually diverse, caused by extensive trade routes. In nominal GDP criteria, Nigeria has named the richest country with rapid growth of economic in Africa. Due to their natural resources contribute to the rapid economic growth in the country. Nevertheless, some countries such as Burundi, Congo, and Zimbabwe the growth of economic are somewhat miserable.
These days, there are many foreign investors are getting interested in investing in the continent. The countries in the continent can maintain the growth of economic regardless of recent large-scale recession of the economy globally. The investment return in Africa is considered as the highest, particularly in the developing world.
Trade expansion
Economic development in Africa is caused by trade growth. Trading partners commonly come from Asian countries like India, China, Malaysia, Indonesia, and Thailand. Those countries are the most important trade partners for Africa.
Future expectation
Through the expanding trade development, splendid possessions availability, skills in the English language, education, and literacy improvement is anticipated to perform better economic is like straw in the wind. The business activities will also be boosted in order to reduce reliance on raw materials and imported products in the continent.
Entrepreneurship
These days, entrepreneurship is the key to rapid economic development. To help advance innovation, the government should make sure the regulatory system with a friendly business environment. Education, furthermore, also holds an important role especially in raising economic development as the education level will influence people to be wiser in buying and doing business.
Tariff barrier is actually the main obstacle to deal with as it makes the process of trading predominantly complicated. Because of that, the price of imported goods is rising along with the cost of the transaction. The reduction of tariffs is needed whenever countries long to grow economic prospects. By and large, it will gain the economy through some likely projects which can affect the regional economy.
African consumers are particularly brand royal and savvy. Entrepreneurial and local vendors are the key to the chain of distribution. Simultaneously, consumer spending recently takes place in the marketplace, informal sectors and also e-commerce. Foreign investors even pay much attention to the frontier market as it is used to consider some important factors such as political system stability, tax favorability, key market proximity, finance capital and human access, and many more. Besides, the economy then could be more stable as well as secure consumer responses. Furthermore, some investors and business leaders are investing across the continents uncompromisingly which signs buoyancy in the future African consumerism growth.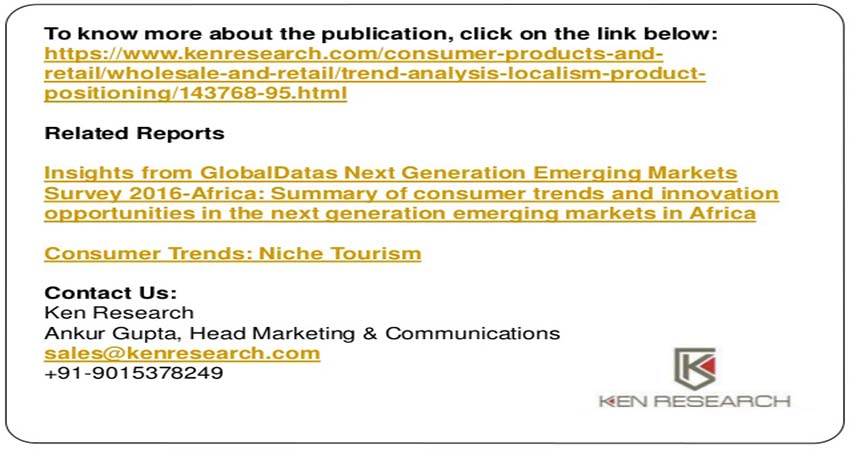 The economic growth trends in Sub – Sahara Africa have attracted many businesses to take a role in this continent's market potential. Since the digital technology is growing fast worldwide, online transactions become one of the new lifestyle not only for Western people, but also Africans.
Online marketplaces expansion in Africa, although their existances are not as many as in the other developing countries. But they are projected to have potential growth in the future.
The Role of Advertising to Consumer Behavior
Some studies show that advertising products in several Africa countries have significant impact to rise certain brand awareness. In order to make the advertising efforts from companies to be successful the companies have to implement right strategies.
The Condition of Internet Penetration and Its Impact toward Marketplace Businesses
Like most of the developing countries, Africa still has to deal with the lack of internet access. The average percentage number of people in Africa who have already some form of internet access is only 40% and it is dominated from urban parts of Africa.
Kenya is the country in Africa that has highest internet accessibility with more than 80% people who live in the cities already have access toward internet. Meanwhile, the number will drop significantly when people from rural areas of Africa take into account.
The group of people in Africa who have internet access is dominated by higher household income. Although there are still many poor people get the ways to connect to the internet.
Up to 90% of Africans who have access to internet are using smartphone as their devices. The type of connections are mostly 3G network. Therefore, companies who want to develop their online marketplaces here, need to consider the speed of 3G connections toward their website and e – commerce design.
Consumer Behavior in Africa
Millenials are the group of people in Africa who actively using the internet. Almost three – quarters of internet users in several Africa countries such as Uganda and Algeria are dominated by young generations. Therefore, the emerging growth of e – commerces in Africa are targeting young generation.
But, most of these youngsters are using internet to get information about the products they want to shop offline. For example, if they want to shop certain footwear, they will look for the price information and product specifications first through internet before going to the retail stores.
Most Africans prefer to shop in traditional retail channels such as kiosk, general stores, markets, street hawkers and so on. Even the number of people who visit traditional retail channels are four times higher than the number of people who visit modern channels.
But of course
it does not mean that there is no future for online marketplaces in this continent. There are several indigenous players who successfully gain many attention from people.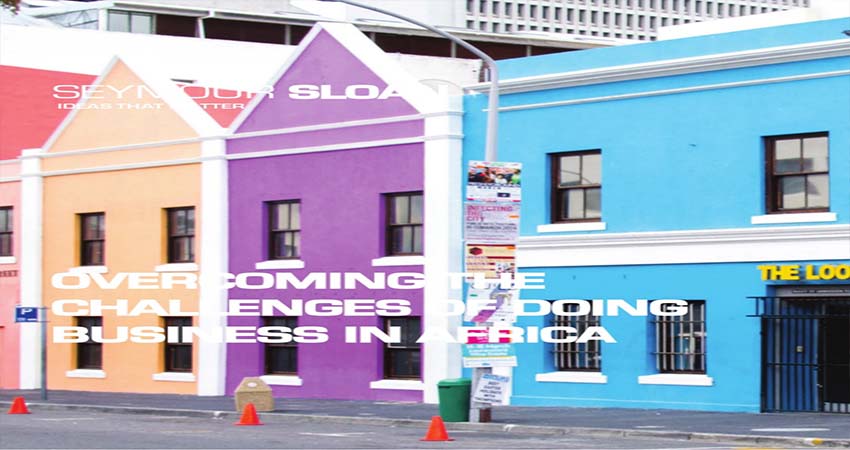 World Bank forecast the economic growths in some countries have increased greatly. There are several reasons why the economy has grown so fast. As you know, Africa is known for its poor countries. Middle-class expansion, friendly market business, and also rapid urbanization have changed the business trends in the region.
Countries' government across Africa has realized that the small and medium sector of business can be used as a source of job creation and economic growth. Some major countries even make everything easier for the entrepreneur to run a business. Some digital tools are also utilized these days. Now people in Africa familiarize themselves with some digital tools available in the marketplace where they can operate some streamline or online processes like opening a bank account for business, tax submission, registering a brand new business and etc.
Digital tools used to be very expensive in Africa especially for small businesses. On the contrary, people are easily able to access the internet to gain their business. Things like data entry, email marketing, customer service, and accounting make everything is easy. Nowadays, people use their phones as their gateway to information and knowledge from posting something on social media, complaining about things, buying online tickets, writing reviews, and many others. There are huge populations that make use of the internet in Africa. This is a business trend that should be utilized.
Africa is known for its large quantity of resources in both mineral resources and agriculture. Africa has struggled from transforming these resources into persistent economic development. New investments and innovations change and create an exciting occasion for business. Nigeria is considered the largest marketplace in the continent as it has a large population. Foreign investment is also growing rapidly mainly in resources sectors. The country is known for its power deficiency makes it a great opportunity for business.
Skeptical about online retail
On the other hand, internet business reality in Africa diverges from what is accessible in the western world. The optimism clouds some noticeable challenges in the continent to deal with. That's why internet commerce is not profitable.
Many Africans are still skeptical about buying things online. They prefer buying things offline which is easy for them to choose items cautiously. On the contrary, people in Africa are enjoying the growth of the internet as they can access the web easily. With the high cost of bandwidth, internet business in Africa is challenging.
Logistic restriction
Since internet business needs delivery through the postal system, most countries in Africa only utilizing motorbike to deliver things. Of course, it will increase the cost that affects the price and selling. Literally, markets are everywhere with low prices offered and e-commerce companies have to overcome this to keep the company exists. Since many Africans cannot read and write, it is difficult to grow internet business in Africa. Low literacy capability affects the e-commerce business as everything displayed with texts and images.